Keep your creative focus and log more billable hours
Your firm faces unique technology challenges:
Architects and designers need 7×24 access to their computer tools – in the office and remotely.
CAD and design software must be properly integrated to offer maximum speed and reliability.
Your firm's network must maintain 99.9% uptime, because every hour of downtime costs time and money.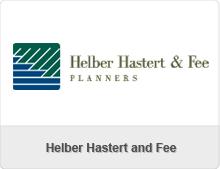 Click for case study
If your computer network operates "on a wing and a prayer," frequent downtime means lost productivity, missed deadlines, and crippling costs. For every minute your team isn't productive, you lose billable hours and revenue. With a properly designed computer network, you'll gain double-digit efficiencies – and increased billable hours.
Intech's Approach
We proactively handle everything an in-house IT department would handle. We maintain your network with a flat-rate, all-you-can-eat monthly service, which keeps your IT budget under control. Plus, tech support for your staff is always a phone call away.
Virtually eliminate downtime.
Increase your team's billable hours.
Protect your electronic files.
Ensure all software packages on your network work well together.
Get direct access to our Help Desk support for all employees – at no extra charge.
Maintain your computer network for a stable, rock-solid foundation for your firm.
Architecture and Design Industry Solutions from Intech Hawaii
Worry-Free IT Network Support
Worry-Free Backup Service
Worry-Free Firewall
Worry-Free Spam Filter
A Sampling of Architecture and Design Software We Support
1st Pricing
20-20 Commercial Catalogs
20-20 Commercial Software
20-20 Giza Studio
20-20 Office Sales
AccuLite
Adobe Photoshop
AIA Contract Documents
AISIWINN – Clark Western
AllenCAD
AutoCAD
Autodesk AutoCAD Civil 3D
Autodesk DWF
Autodesk Revit Architecture
Bentley Microstation
Buzzsaw
CAP Architectural
CAP Studio
CE 1.11/1.12
Deltek
G-Prox Desktop Programming Station
MAS90
MAS200
Peachtree
Quickbooks
Quicken
Revit
Sage Software ( MAS90/Master Builder/Timberline/HealthPro XL)
Studio Designer (studiotothetradeinc)
TEAM-DESIGN!
Technesis Document Output Management Solution
Volo View
Z-Viewer
Z-Axis