Case Study: Hedberg Batara & Vaughan-Sarandi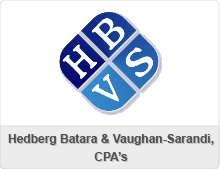 Overview
This small CPA firm prides itself on close, personal relationships with its clients and a commitment to excellence, illustrated in part, by the "state-of-the-art technology" incorporated into its practice. Located in downtown Honolulu, the firm offers a full range of accounting services, tax preparation, and financial consulting for both individuals and businesses.
Challenge
The company began when the principals left a larger firm and formed their own practice, bringing their experience, expertise, and enthusiasm to a new challenge. What they lacked was computer support. Faced with moving into a new office and building a system from the ground up, the Founders looked for an IT provider who would offer the same level of personalized service that they planned to offer to their clients. They chose Intech.
Intech's Approach
Intech's professionals immediately went to work, installing network and telephone cabling into the new office, adding additional PC's and servers as needed, installing software, integrating a new high speed copier into the network, and enabling a paperless fax solution. To maintain its new network at maximum efficiency, the partners asked Intech to provide ongoing maintenance and help-desk support.
Results
Establishment of an efficient network for a new organization
Virtual elimination of computer downtime
Protection of confidential data
Establishment of remote access so that staff can work from home
Solutions Provided
Worry-Free IT
Worry-free Backup
Worry-Free Spam Filter